By Nolan P. Smith
(Hawaii)—This summer, residents of Honolulu and Maui will be clapping and dancing along with the likes of Big Bird, Elmo, Grover and more as Sesame Street Live brings their new live show, Let's Dance, to the islands.
Let's Dance! visits the Blaisdell Center from Friday, July 10, through Sunday, July 19, and the Maui Arts & Cultural Center's Castle Theater from Friday, July 24, through Sunday, July 26. Tickets for all performances are on sale now.
Let's Dance! is different from previous Sesame Street Live productions, as it bring interactivity to the forefront. Performer Matt Jones, who brings to life the lovable Grover on the tour, spoke to Hawaii Ahe about the difference in this show as compared to shows in the past.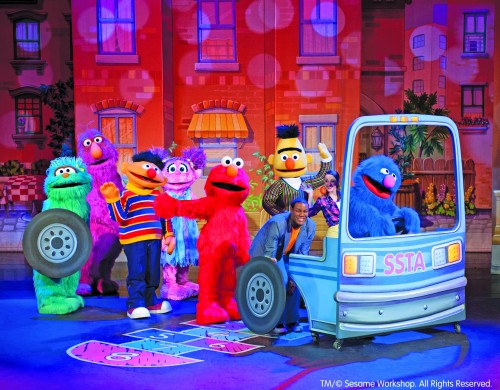 "It's a little bit different kind of a show from what people may have seen before whenever we have been to the islands," said Jones. "This show is more interactive, it's a little more fun; characters are in the audience a lot more. It's really more about encouraging kids to get up and dance and express themselves."
Hosted by two live performers, Let's Dance! offers the feel good fun you would come to expect from a little street called Sesame Street. Attendees can expect to see Elmo uses his imagination to "Do the Robot," Cookie Monster teaches all 'feets' to dance, and Ernie shares the fun of dance with the Sesame Street favorite "Shake Your Head One Time," and much more.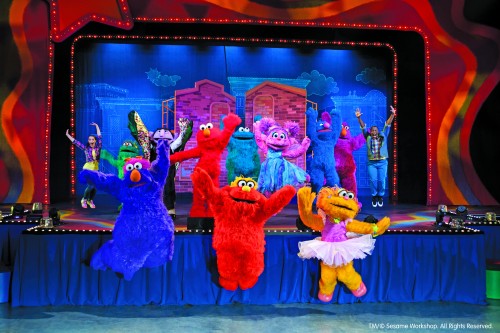 As kids will be having a blast with their favorite characters, adults can appreciate all of the hard work and dedication put into this Broadway-quality production. Jones, who has worked performed professionally for the past 20 years, and worked with Sesame Street for the past 9 years, spoke to us about the prestige that goes into this production.
"All of the performers are professional actors and dancers, most of them have years and years of dance training. I have a B.S.A. in Musical Theater, so a lot of us have a lot of training, so we know what we're doing. Behind the scenes they put a lot of work into the shows, they start planning these shows months before they go out on the road. From a design standpoint, we work very closely with the people at Sesame Workshop. It's the same writer from Sesame Street on TV that write all of our shows, it's the same voice actors from Sesame Street, the actual puppeteers that record the voices."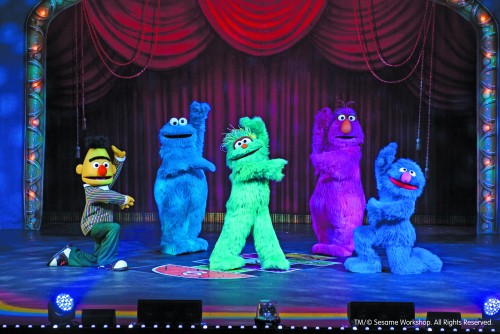 Jones is no stranger to the islands, as he spoke to us about his excitement level for coming back to Hawaii. "This will be my third time coming to the island, I'm very excited, I love it out there, I can't wait to go back. Hawaii is a place we don't go to every year, just because it's such a demanding process of getting the whole show out there. Whenever we do get to go, its kind of a big deal and everyone gets excited when they find out that they are on the tour that gets to go to Hawaii this time. We have always been well received in Honolulu and on Maui, we can't wait."
For more information on the Honolulu shows, please call 808-768-5252. To charge tickets by phone, please call Ticketmaster at 800-745-3000. Tickets may also be purchased online at www.ticketmaster.com. For more information or to charge tickets by phone for the Maui shows, please call at 808-242-SHOW (7469). Tickets may also be purchased online at www.MauiArts.org. Sunny Seats tickets may only be purchased over the phone or at the box office.
For information online, please visit www.sesamestreetlive.com. Also, become a fan of Sesame Street Live on Facebook.