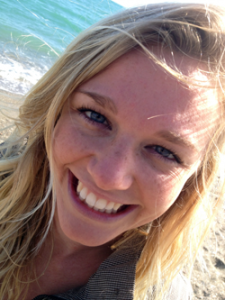 By Staff Reports
(North Shore)- The first woman and youngest person to ever be awarded the international Yachtmaster of the Year award at age 23 (2010). Graduated from Cambridge University with a degree in sustainable architecture. Program Director to global organization Pangaea Explorations helping scientists, journalists, educators, and filmmakers explore the most remote parts of our planet.
Emily lives life exponentially, barely leaving a footprint while making maximum positive impact. Fresh from a Pacific voyage to the tiny and remote Line Islands, Emily will literally come straight from the open ocean to the stage of Surfer The Bar to share her incredible insights and latest round of inspiring experiences. PLUS: Live music by Josh Sharp after every Talk Story 9:15-10pm of Wales
Doors open at 6pm. Presentation at 8pm. Door donation of $5 will go to a charity of the speakers choice. Located at Turtle Bay Resort. Open 7 days a week. Visit SurferTheBar.com to learn more.