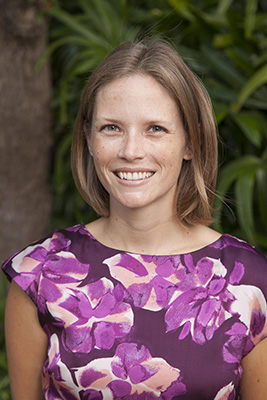 By Staff Reports
(Honolulu) — What is infinity and how is it measured? The concept of something without limits has been pondered by mathematicians, scientists, philosophers and others for centuries.
At the March 31 Science Pub-Hawai'i, Tara Davis, an assistant professor of Mathematics at Hawai'i Pacific University, will take people on a journey spanning from ancient Greece to modern times. Many cultures — such as the Greeks, Indians and several in the Pacific islands — were fascinated by a concept that was utterly unintuitive.
"Over the course of a thousand years, people have tried to understand infinity," Davis said. "People have become obsessed."
For example, in Greece, Archimedes wanted to count every grain of sand but the numbering system had limitations when it came to truly huge numbers. "The Greeks didn't have the tools of calculus but still wanted to understand infinity," Davis said.
Even then, infinity isn't bounded by numbers, she shared with glee. "Infinity is a beautiful example of pure math, as opposed to solving problems in applied math. Pure math is like philosophy or art."
Be prepared to stretch your mind in this interactive Science Pub presentation, and learn how math is everywhere.
Presented by HPU, Science Pub-Hawai'i is held on the waterfront outdoor stage at Gordon Biersch Brewery Restaurant, Aloha Tower Marketplace, at 6 p.m. This well-attended informal showcase of research and scholarship is for people who like to learn and discuss timely topics. The event is free, and though no RSVP is required, Science Pub friends are encouraged to let others know they're coming via Facebook, www.facebook.com/sciencepubhawaii. Seats fill briskly so consider arriving early to enjoy Gordon Biersch's acclaimed food and drink.
Learn more at www.hpu.edu/sciencepub-hawaii.
Hawai'i Pacific University is the state's largest private university with nearly 7,000 students from the United States and nearly 80 foreign nations. HPU is accredited by the Western Association of Schools and Colleges, the Council on Social Work Education and the Commission on Collegiate Nursing Education.