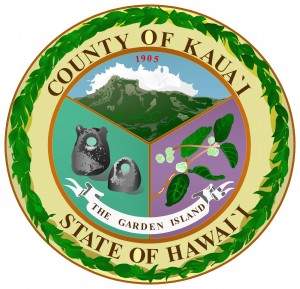 By Staff Reports
(Kauai)– RSVP, an organization that's part of the Agency on Elderly Affairs, announced the kick-off of its cell phone and eyewear recycling campaign.
The used cell phone drive is a fundraising effort that will benefit Kaua'i Hospice.
Cell phone companies have pledged to donate between 50 cents and $30 for each cell phone turned in depending on the model and condition of the phone. Even broken cell phones will be accepted.
The gently used sunglasses and prescription and reading glasses that are collected during this campaign will be sent to OneSight Global Eye Care. This charitable organization refurbishes recycled eyewear and distributes them worldwide through doctors and trained volunteers who provide free primary vision care and eyewear to people in need.
"These are simple, but important ways that our community can help others without reaching into their wallets and at the same time, help the environment," said Mayor Bernard Carvalho, Jr.
Used eye glasses, cell phones and cell phone batteries can be dropped off at any of the following locations during normal business hours:
–    Agency on Elderly Affairs – Līhu'e Civic Center, Pi'ikoi Building, 4444 Rice St. suite 330
–    All neighborhood centers – Hanapēpē, Kalāheo, Kapa'a, Kekaha, Kīlauea, Kōloa, Līhu'e, and Waimea
–    Kaua'i Veterans Memorial Hospital gift shop
–    Mahelona Hospital – main lobby
Kaua'i RSVP Director Linda Nuland-Ames said that the recycling drives are being initiated on the Martin Luther King Jr. Day of Service to encourage everyone to participate in community service.
"Something as simple as placing your old eyeglasses or broken cell phone in a box at a neighborhood center can ultimately have a profound effect on others," said Nuland-Ames, noting that Dr. King once said, "Everybody can be great because everyone can serve."
The used cell phone and eyewear drives will continue through Feb. 17.
RSVP is the nation's largest volunteer network for people 55 and better. Over 400,000 RSVP volunteers across the country use their life experiences to help their communities. On Kaua'i, RSVP volunteers donate about 60,000 hours of service per year.
For more information, please contact Nuland-Ames at 241-4478 or email rsvp@kauai.gov.