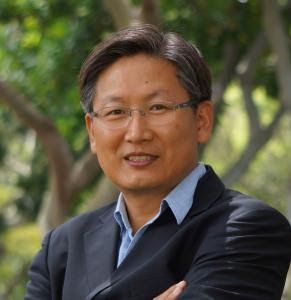 By Staff Reports
(Hawaii)– The University of Hawai'i at Mānoa's Shidler College of Businesswill feature UH Law Professor Tae-Ung Baik at its annual Dr. N.H. Paul Chung Memorial Lecture and Luncheon at 11:45 a.m.on Thursday, August 2, at the Prince Waikīkī hotel. Baik will discuss international human rights and enforced disappearance issues in Asia.
Baik was involved in South Korea's democracy movement against its military dictatorship in the 1980–-90s and was incarcerated twice. Amnesty International later designated him as a prisoner of conscience.
Born in South Korea, Baik graduated from Seoul National University College of Law and earned his master and doctoral degrees in international human rights law from Notre Dame Law School in Indiana.
He  worked for Human Rights Watch as a research consultant with a focus on human rights problems in both North and South Korea. He also served as a legal adviser on the South Korean delegation to the 56th United Nations Sub-Commission on the Promotion and Protection of Human Rights, is a member of the U.N. Working Group on Enforced or Involuntary Disappearances and was appointed a U.N. independent expert representing the Asia-Pacific region.
Baik joined the UH William S. Richardson School of Law in 2011 and teaches international human rights, international criminal law, comparative law and Korean law.
His book, Emerging Regional Human Rights Systems in Asia,was published in 2012, and the Korean version, Seeking the Human Rights Community in Asia, was printed in 2017.
Register for the event online at pami.shidler.hawaii.edu/paul-chung. For more information, send an email to pami@hawaii.eduor call (808) 956-8041.