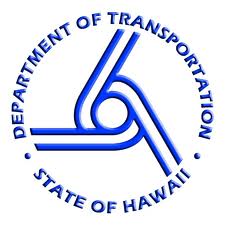 By Staff Reports
(Kahului, Maui)– A State-authorized motorcycle safety program will now be available on Maui with the opening of Hawaii's newest motorcycle safety training site in Kahului. The Hawaii Department of Transportation (HDOT), Leeward Community College and University of Hawaii (UH) Maui College held a blessing ceremony today to dedicate the site located at the UH Maui College campus.
The course officially opened on Thursday, January 12, with courses being offered monthly. The curriculum follows the Motorcycle Safety Foundation (MSF) Basic Rider Course – Hawaii Edition, which meets the requirements of Hawaii's Administrative Rules governing motorcycle safety education. Classes are $200 per person and include 16 to 19 hours of instruction over a three-day period on Fridays, Saturdays and Sundays. Training motorcycles and helmets are provided for all registered participants for the range part of the course.
Upon successful completion of this course, graduates will be issued a licensing waiver that waives the requirement to take the motorcycle operator skill test at the Department of Motor Vehicles.
To register for the course and for more registration information, call the Leeward Community College's Office of Continuing Education & Workforce Development at (808) 455-0477 or visit www.ocewd.org.
This expansion project is the culmination of a collaborative effort between the Leeward Community College Motorcycle Safety Program, UH Maui College and the HDOT.
In addition to the Maui site, a training site on Kauai was completed in October 2011 and will conduct its first public training on Friday, January 27. Another training site in Hilo on the Big Island is scheduled to be completed in March 2012.
Since April 2007, there has been no State-authorized motorcycle safety training available on the neighbor islands.
For more information on the motorcycle safety education program, contact Program Coordinator William Labby at (808) 455-0688 orlabby@lcc.hawaii.edu.