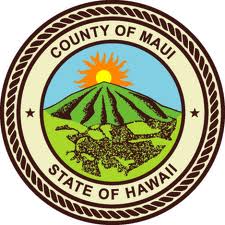 By Staff Reports
(Maui) – Registration for free swim lessons held by the county in West Maui for youngsters ages 4 to 8 began Monday, June 25, and continue until spots are filled.
Parents / guardians must register in person for "Learn to Swim Lessons – West District" between 3:15-4:15 p.m.Mondayto Friday starting June 25 at Lahaina Aquatic Center, 245 Shaw St., Lahaina. Registration is on a first-come, first-served basis; kids may need to do a swim assessment to determine level of participation.
Program dates, times and other details include the following:
Ages 4-6 years old (Eight students maximum per program):
Weekly 3 to 4 p.mTuesdays from July 10 – Aug. 14
(OR)
Weekly 3 to 4 p.m.Wednesdays from July 11 – Aug. 15
Ages 6-8 years old (10 students maximum per program):
Weekly 3 to 4 p.mFridays from July 13 – Aug. 17
For more information, contact Fran Yamamoto with the county Department of Parks and Recreation, Pools Section: 808 270-6138.