By Staff Reports
(Honolulu) – Take giving to new heights. Early bird registration is now open for Special Olympics Hawai'i's popular Over the Edge fundraiser. The ninth annual event, will take place Saturday, October 28, 2017, at the Hyatt Regency Waikiki Beach Resort and Spa. Over the Edge invites 96 participants to rappel more than 400 feet down the side of the iconic hotel, while enjoying unparalleled views of Waikiki and Diamond Head.
Last year's event quickly filled to capacity so interested parties are strongly encouraged to sign up today at www.sohawaii.org/. Early bird registration runs through Friday, September 15, 2017, and includes a 50 percent discount on the $100 registration fee. After September 15, 2017 the registration fee is $100 per participant. All participants are asked to raise a minimum of $1,000 to benefit Special Olympics Hawai'i, must be 18 years of age by the day of the event, and weigh less than 300 pounds.
"Each year our team eagerly anticipates the return of Special Olympics Hawai'i and their supporters for another year of Over the Edge," said David Nadelman, Area Vice President & General Manager. "It is such a unique fundraiser that truly showcases the beauty of Hawai'i, creates lasting memories and supports an organization that does so much for our athletes with intellectual disabilities."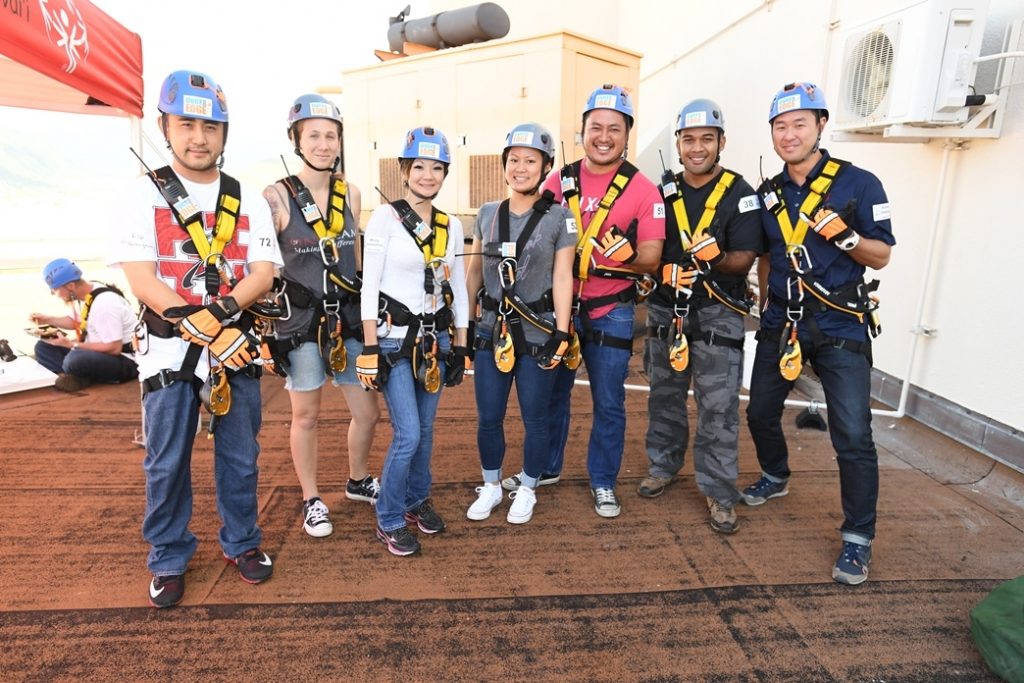 All funds raised from Over the Edge stay in the islands to support local Special Olympics Hawai'i athletes train and compete. To thank Over the Edge thrill-seekers, each participant will receive a 2017 Over the Edge t-shirt. Additional prizes will be available to participants who raise more than the $1,000 minimum.
Since 2009, Over the Edge has raised more than $1,046,000 for Special Olympics Hawai'i allowing the local nonprofit to provide services to more than 5,000 participants statewide.
"Many of our Over the Edge participants share that they are afraid of heights but do this event anyway to support our athletes, which is just incredible," said Nancy Bottelo, Special Olympics Hawai'i president and CEO. "Our athletes conquer their fears and challenges on a daily basis and this fundraiser is just one way that we can show support for their hard work."
Those who wish to support Special Olympics Hawai'i but do not want to participate in Over the Edge can also make a donation at www.firstgiving.com/SpecialOlympicsHawaii/over-the-edge-2017. This year's Over the Edge event seeks to raise $140,000 for Special Olympics Hawai'i.
For more information on Special Olympics Hawai'i, please contact 808-943-8808 or visit www.specialolympicshawaii.org. You can also follow Special Olympics Hawai'i on Twitter, www.twitter.com/sohawaii, on Facebook at www.facebook.com/SpecialOlympicsHawaii, and on Instagram at www.instagram.com/SOHawaii.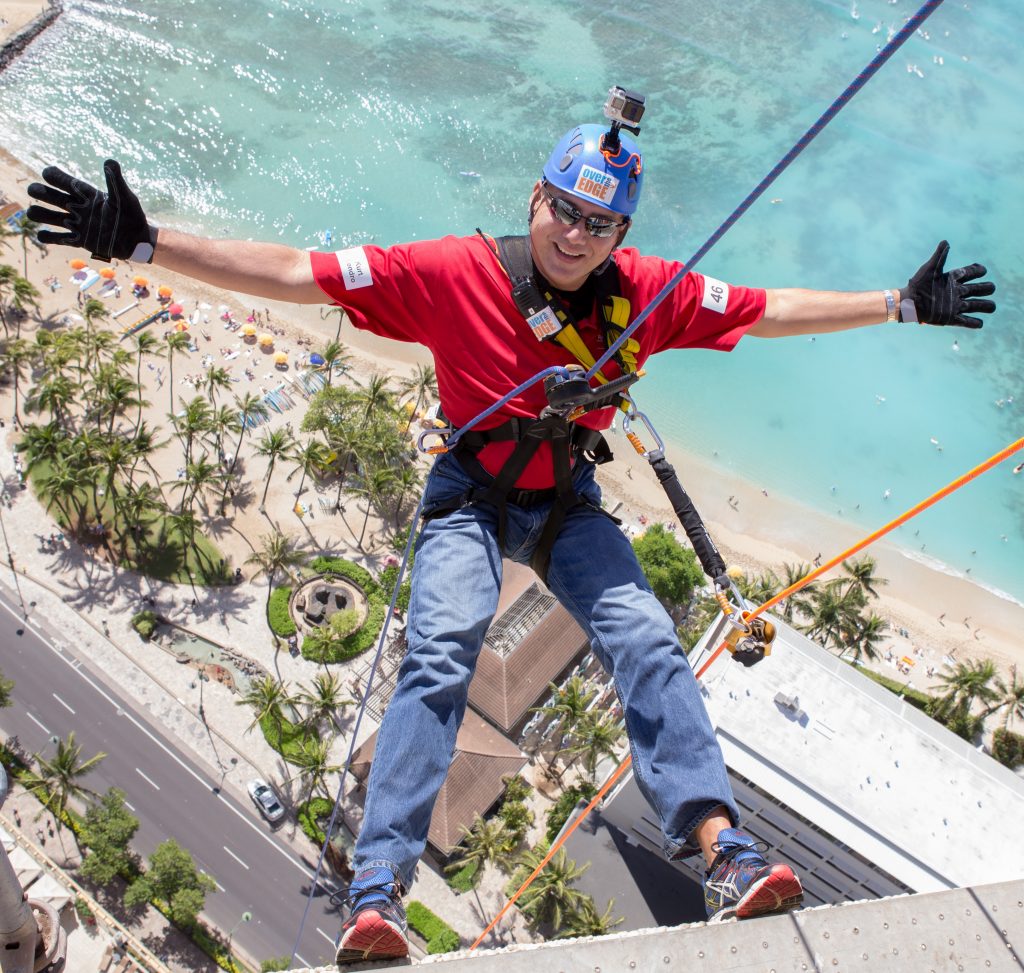 About Special Olympics Hawai'i
Special Olympics unleashes the human spirit through the transformative power and joy of sports every day in Hawai'i. Through work in sports, health education and community building, Special Olympics is addressing inactivity, injustice, intolerance and social isolation by encouraging and empowering people with intellectual disabilities which leads to a more welcoming and inclusive society.
Founded in 1968 by Eunice Kennedy Shriver, Special Olympics Hawai'i has grown from a handful of athletes to more than 5,000 participants across the state. With the support of more than 9,600 coaches and volunteers, Special Olympics is able to deliver 10 Olympic-type sports and more than 45 competitions throughout the year. There is never a fee for any athlete or family to participate in Special Olympics programs. For more information on Special Olympics Hawai'i, please visit www.sohawaii.org.
About Hyatt Regency Waikiki Beach Resort and Spa
Balanced between the idyllic beauty of the legendary Waikiki Beach and the dynamic city center, Hyatt Regency Waikiki Beach Resort and Spa is a vibrant destination combining relaxation and adventure with true Hawaiian hospitality. Each of the 1,230 guestrooms, including 19 suites, offers Hawaiian elegance and private lanai with panoramic beach, mountain, and city views. With an unrivaled location just steps from world-famous waves, the resort affords effortless exploration of the island's attractions, from Diamond Head Crater, Honolulu Zoo, and Waikiki Aquarium, to world-class shopping, sophisticated dining and expert surfing lessons. Offering endless amenities including luxurious treatments at the 10,000 square foot Na Ho'ola Spa, StayFit Fitness Center, swimming pool overlooking Waikiki Beach, one of Waikiki's biggest breakfast buffets at SHOR, Hawaii Regional Cuisine at Japengo, tropical cocktails at SWIM, and more than 60 boutiques on site. Hyatt Regency Waikiki Beach promises Hawaiian-style excitement paired with the warmth of authentic Aloha spirit.
For more information regarding Hyatt Regency Waikiki Beach Resort and Spa, please contact the resort by phone at (808) 923-1234, or visit the resort website at: www.waikiki.hyatt.com.